Patio Misting Systems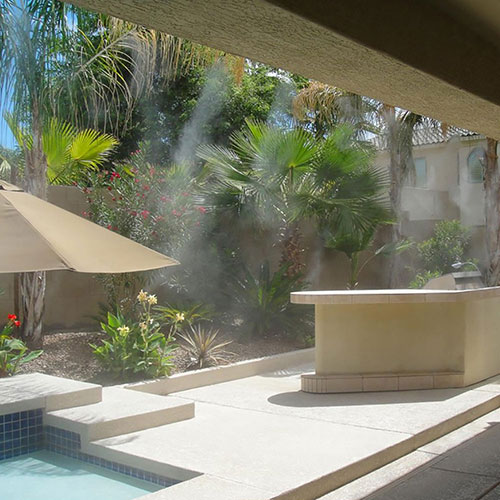 Cool Zone™ is the leading supplier and/or manufacturer of Misting Fans. Applications for Misting Fans include outdoor cooling, backyard and patio misting, restaurant and resort misting, special events misting and sports misting.
Cool Zone Fans are easy to use, inexpensive to operate, and can be used at almost any environment that needs 'relief from the heat.'
Click the button below to view our product line and/or please call with any questions.