Misting & Heating Rentals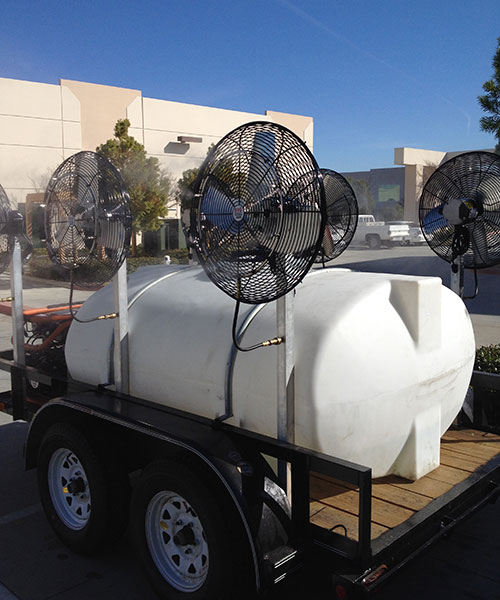 Planning a summer event and want to keep guests cool?
Renting Cool Zone™ Misting and Heating Systems will bring 'relief from the heat' at hot and uncomfortable events. Whether you need 1 or 150 misting systems, Cool Zone portable misting fans can help make your event a success and keep patrons cool and safe from the heat.
Cool Zone's Misting Fans and Inflatable Pavilions provide cooling relief at county fairs, outdoor concerts, and food festivals. These easily erected systems cool people at close range.  All of our systems are delivered fully assembled, making them easy to set up and use. All it takes is a water supply and electricity to begin cooling.
Wherever people gather in the heat, Cool Zone can provide a system that provides welcome relief.
Offering:
High-pressure Misting Fans
Misting Fans with Tanks
Inflatable Misters
Misting tents
Misting Trainlers
Misting Line Systems
Cooling Fans
Misting Walls
Radiant Heaters
Heating Benches
Torpedo Heaters